What is Invisalign?
Invisalign is a discreet alternative to traditional metal braces. With Invisalign, we use custom-fit clear aligner trays to gently guide your teeth into proper alignment. For most people, it may be almost impossible to tell you are wearing aligners. The aligners are made by using 3D digital imaging technology, ensuring that you get the best fit for a more efficient treatment. 
The treatment process begins with a consultation with either Dr. Mullally or Dr. Olsen. Once we've ensured that you're a good candidate for Invisalign, our team will use the iTero digital scanner to take 3D images of your teeth and develop a custom treatment plan for you. From there, aligners are made, each designed to progress you closer to your goal as you move through treatment. Patients should plan to visit our office about once every 8-12 weeks to ensure treatment is progressing as it should.
The custom aligners are to be switched out every 7-10 days, depending on your orthodontist's recommendation, and worn for 20-22 hours each day. Patients are only to remove their aligners to eat, drink, brush, and floss. As you progress throughout the series of aligners, your teeth will move little by little until we achieve the perfect smile!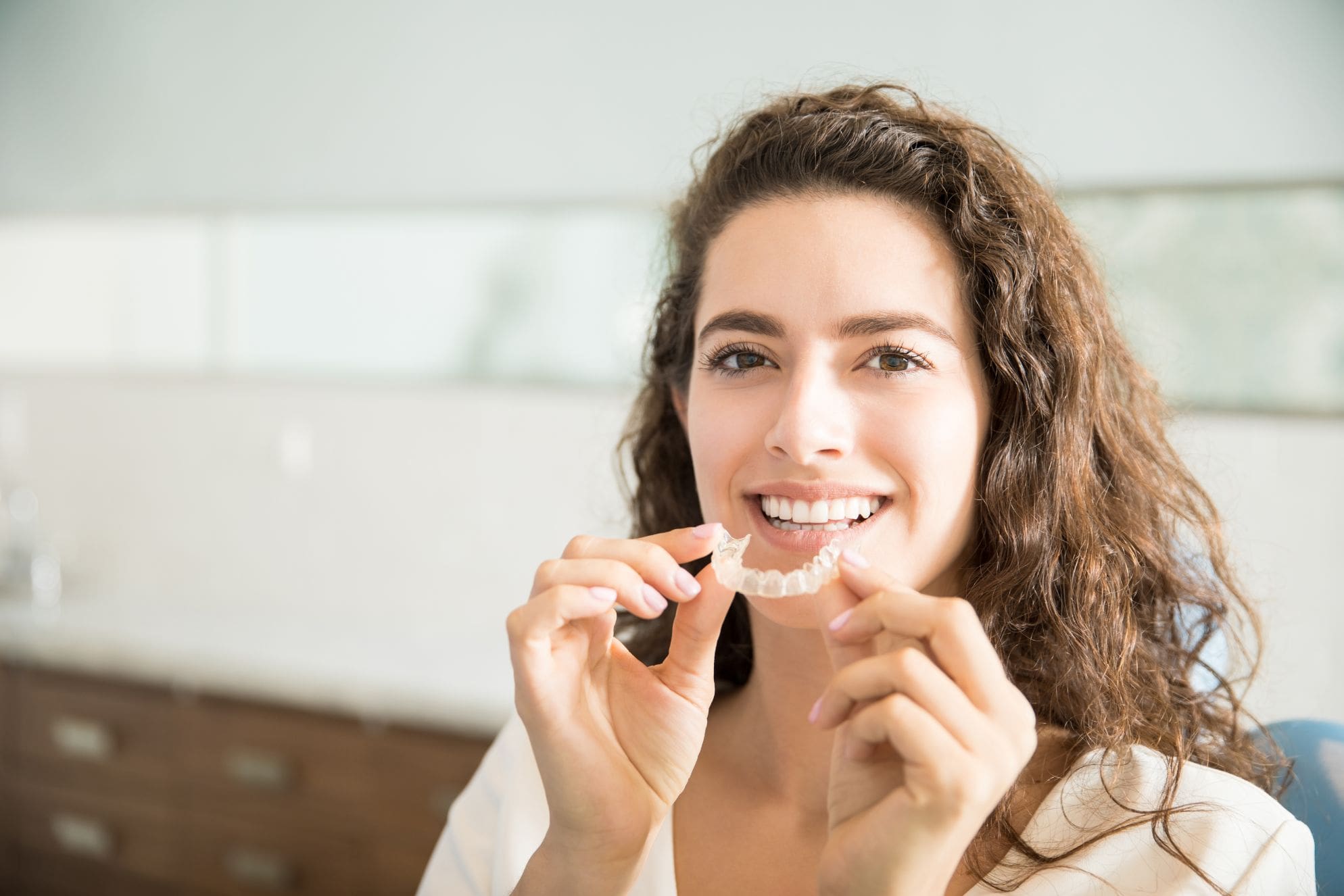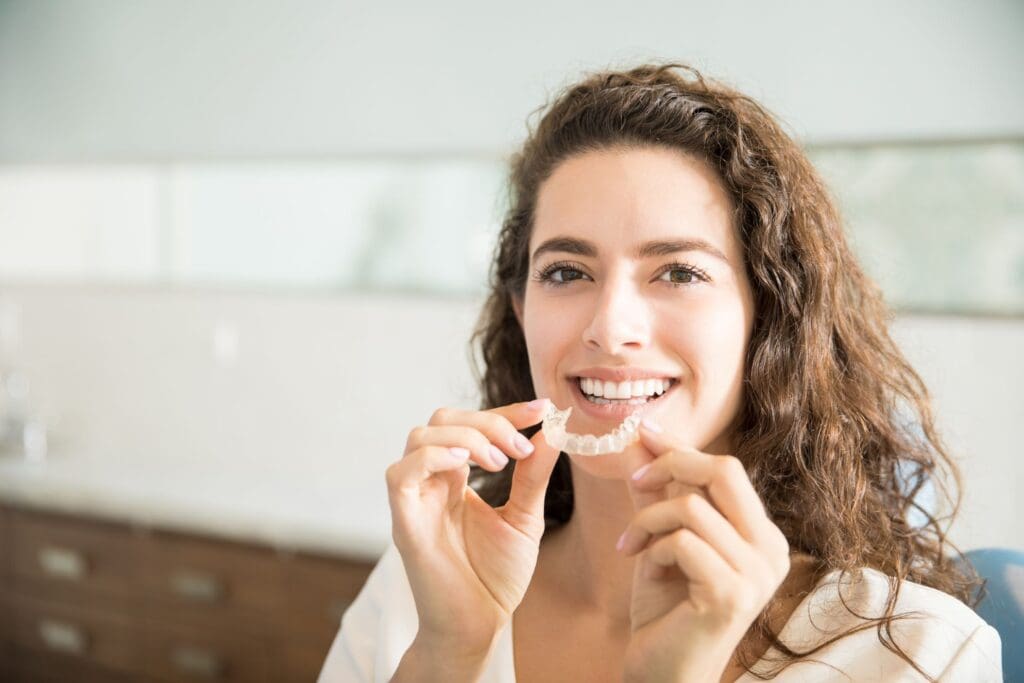 How long does Invisalign treatment take?
The Invisalign treatment time will vary for each person, depending on the level of treatment needed and the number of aligners in your specific plan. However, total treatment time averages between 6-12 months, with some cases finishing much faster and other more complex cases taking closer to 18-24  months. 
Does Invisalign Hurt?
Invisalign is not a painful treatment. You may experience some slight discomfort for the first couple of days when starting a new set of aligners, but this is from the pressure your teeth feel from the newer, tighter aligners. This pressure will go away once your teeth begin to adjust.
How Do I care for My aligners?
Caring for your Invisalign is simple! To clean your aligners, you can simply brush them with a soft toothbrush and rinse them under lukewarm water. It is also important to properly store them in the case we give you at the start of treatment anytime you remove the aligners.
How will Invisalign affect my day-to-day life?
Compared to traditional braces, Invisalign has less of an effect on your daily lifestyle. Because the aligners are removable, you can continue to eat your favorite foods during the treatment process. Also, brushing and flossing can continue as usual when using Invisalign.
Additionally, with Invisalign, you progress into each set of new aligners on your own following the recommendations of your orthodontist. This helps to require fewer and shorter appointments to our office, leaving more room in your schedule.
How much does Invisalign cost?
While the cost of Invisalign is similar to that of traditional metal braces, the actual cost can vary based on treatment length and the conditions being treated. Our team will review the full breakdown of costs and payment options with you during your initial consultation.