Meet Dr. Nicole Mullally
I love to smile. In fact, I smile all the time! There is an old saying that "the shortest distance between two people is a smile." This couldn't be more true! A smile is such a powerful thing. It connects us, comforts us, makes us happier, and even reduces stress! My favorite moment of the day is when we remove a patient's braces or Invisalign and they see their new smile for the first time. You can see the increase in confidence and the joy that a new smile brings!
I was born and raised right here in Gainesville, Florida. Together, with my husband Andy, we stay busy raising our three daughters. We enjoy the outdoors, road trips, afternoon BBQs with friends, and being a part of the Gainesville community. When I am not with patients or running after teenagers, you can usually find me in the backyard trying to find some peace and quiet (LOL) and enjoying the flowers.
Education
After completing my undergraduate studies in Biology at Vanderbilt University, I spent time living abroad in England and exploring the many sites and cultures of Europe. I returned to academics at the University of Florida and received my Masters in Medical Sciences and then my Doctorate in Dental Medicine. Following dental school, I braved the snow to attend Marquette University in Milwaukee, WI, to earn my Masters and Certificate in Orthodontics.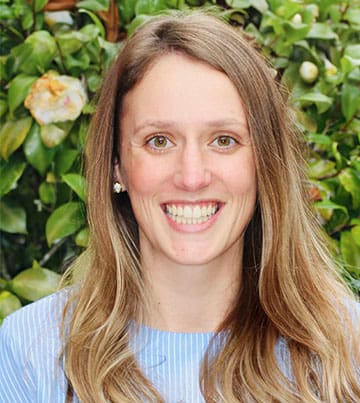 Meet Dr. Julie Olsen
As a recent Florida transplant, originally from Michigan, I love soaking up all the sun the sunshine state has to offer! I love all outdoor activities, live entertainment, and hanging out with family. When I'm not at the clinic, you'll find me spending time with my husband and young children, Molly and Luke. We enjoy taking long bike rides, relaxing on the beach, and traveling. We've loved our experience becoming a part of the Gainesville community, and look forward to cheering on the Gators!
Education
I received my undergraduate degree in Nutrition from Michigan State University and moved to Chicago to earn my dental degree from Midwestern University. After dental school, I traded the Windy City for the desert to earn my Masters in Orthodontics from AT Still University, just outside of Phoenix.