What To Expect
You are ready to get the beautiful smile you've always dreamed of,  so now what?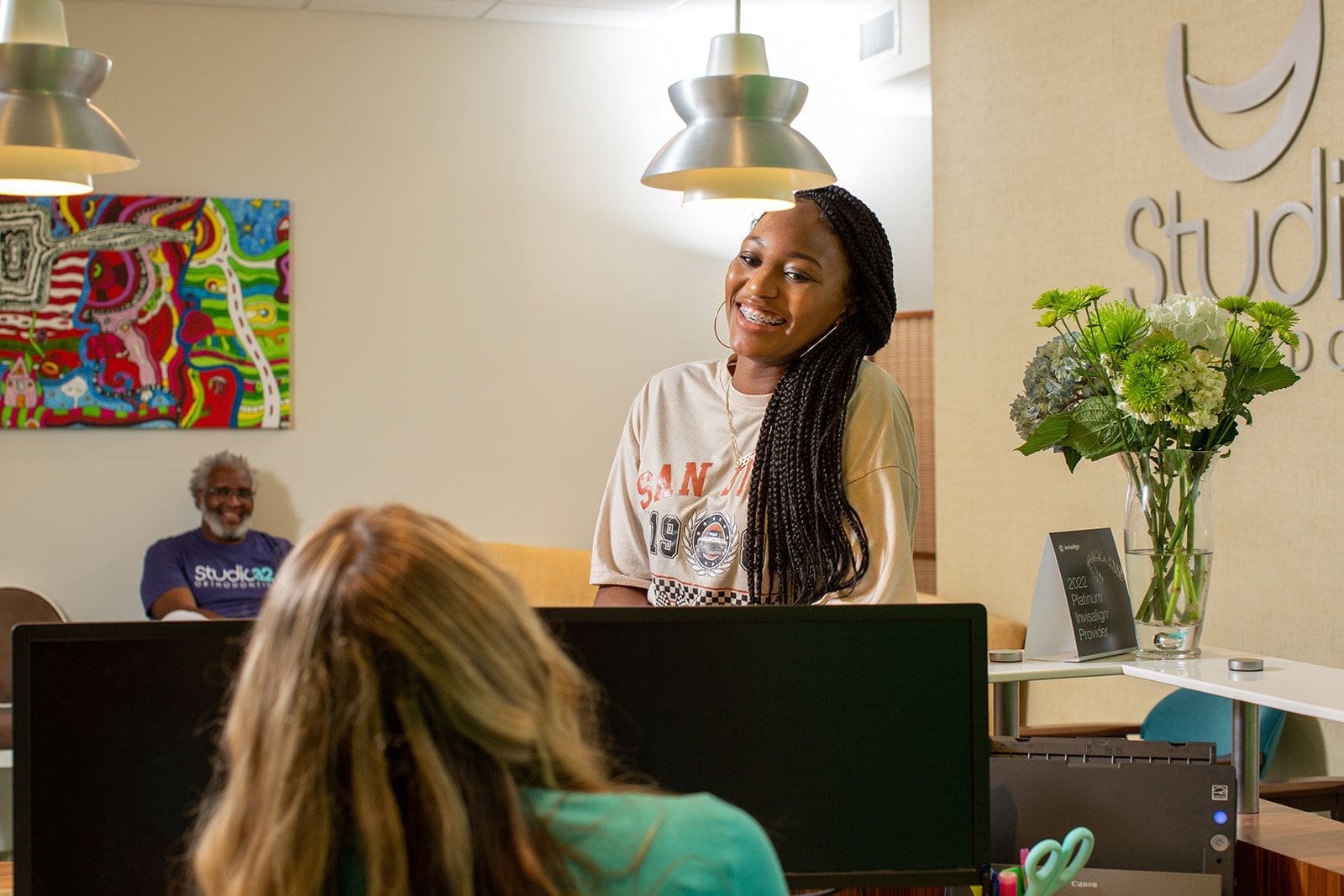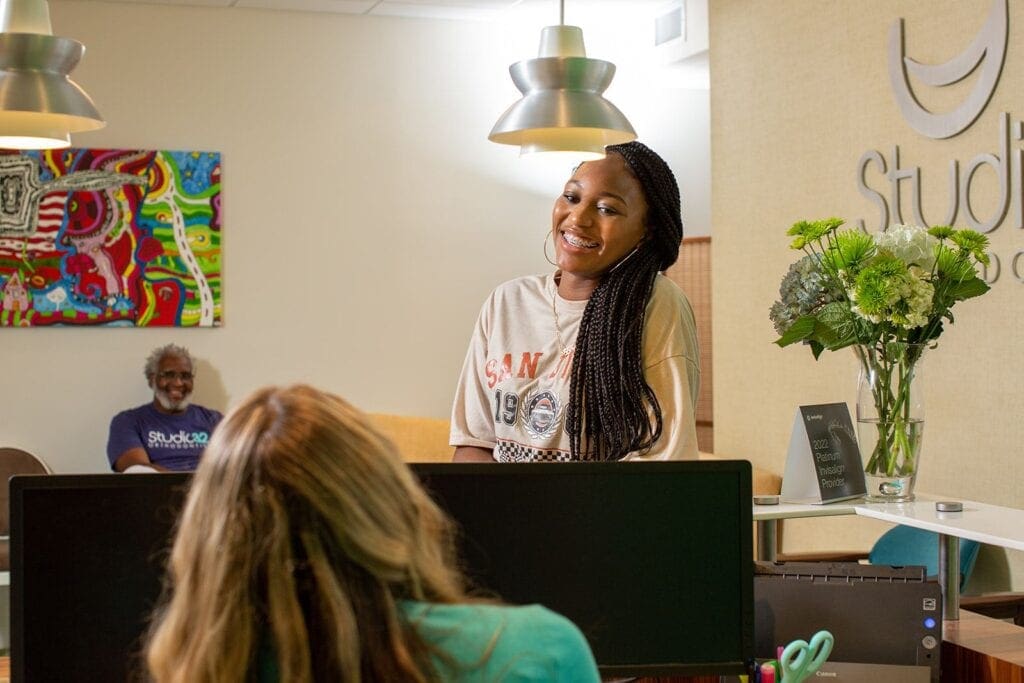 First Things First – Free Initial Consultation
All smiles start with a free consultation. At this first appointment, you get to meet Dr. Mullally, Dr. Olsen, and their staff, tour our office and see what makes our practice so much fun. You will receive a complete initial exam (which is nothing to be nervous about – just a look at your teeth) which includes photos and X-rays as needed. This appointment will not be rushed and we will make sure to answer any questions you may have. From the exam and x-rays, your orthodontist will be able to determine whether treatment is needed and if so, what treatment plan is best for you or your child. Because no two smiles are alike, we carefully review your records, paying close attention to your concerns and desires, and create a customized treatment plan just for you. We will then present your treatment recommendations in detail so that you feel fully comfortable with the plan. We will also discuss all financial information, insurance options, and payment plans so that there are no surprises – except, of course, how amazing you will look at the end!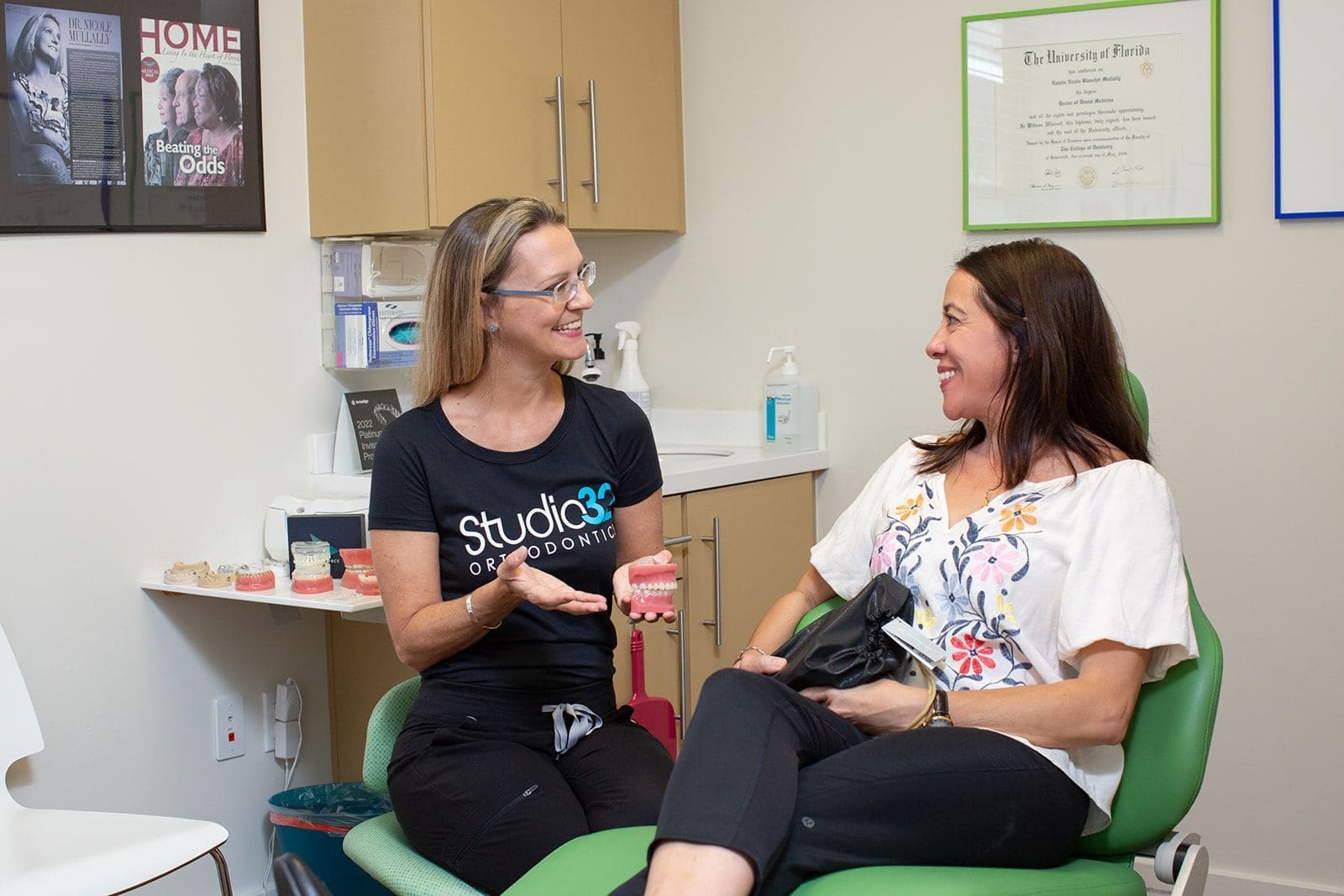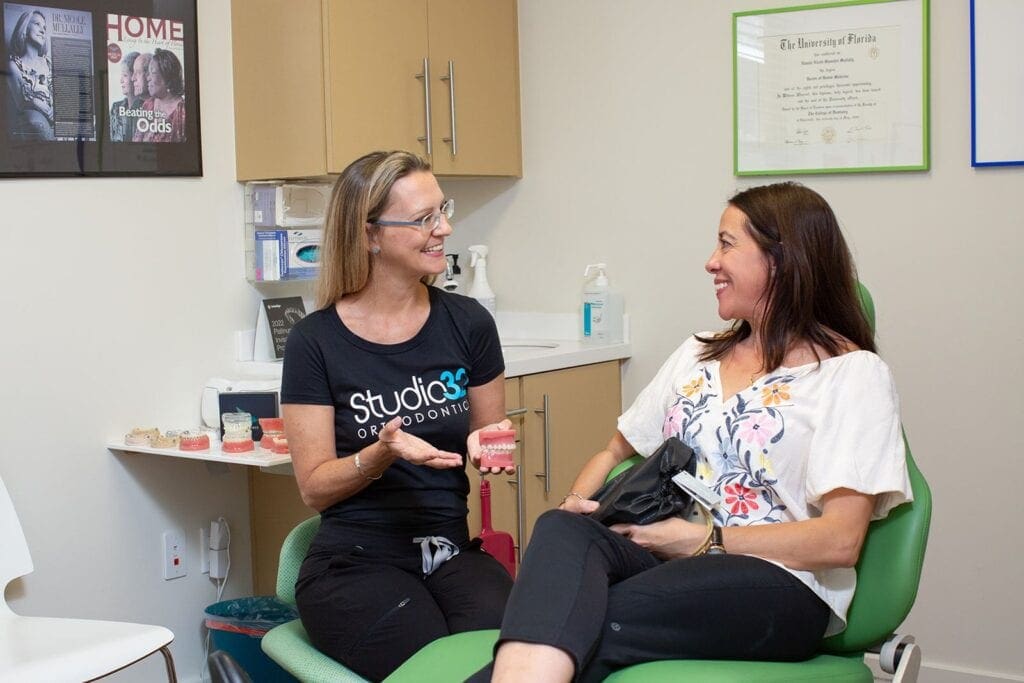 Next Step – Starting Records
If treatment is recommended and you are ready to move forward, we will get a digital scan of your teeth or take a set of impressions depending on your treatment plan. We always allow time in the schedule if you want to get these done on the same day.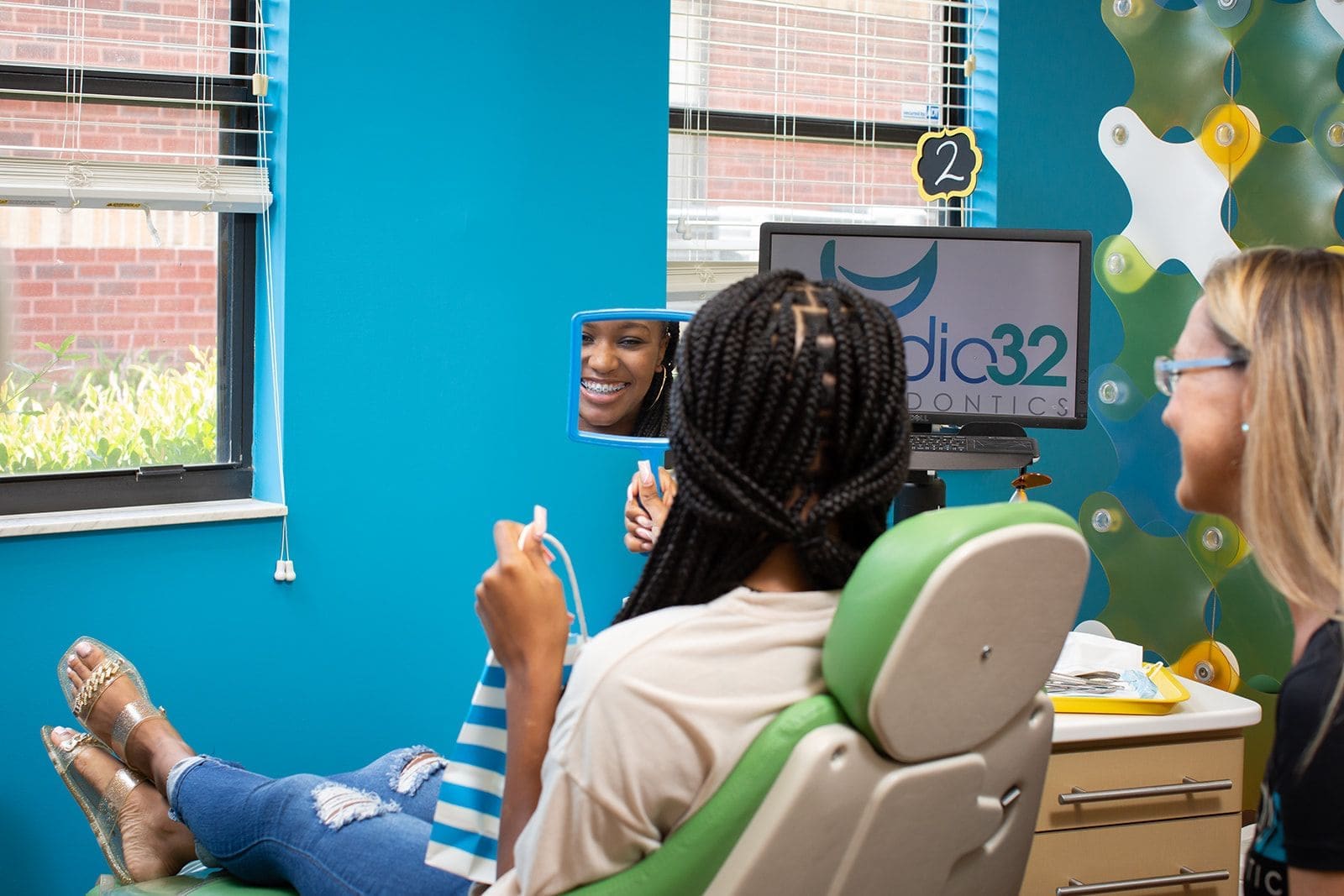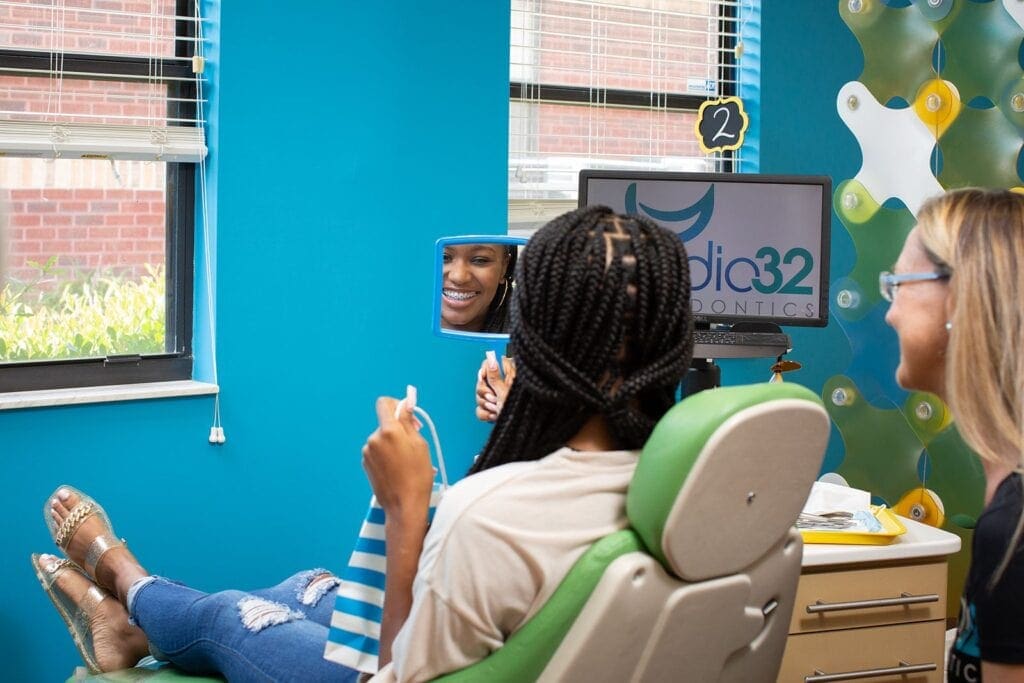 The Big Day – Getting Your Braces Or Invisalign
This appointment generally takes about an hour, and during this time our team will make sure that you are as comfortable as possible.
Once we have placed the braces or delivered your Invisalign aligners, which only takes 20 mins or so, we will spend the rest of the time making sure you know how to take care of them. We will review clear instructions for cleaning, eating, and living with your new orthodontic appliances. This is a great day – the first step to your new smile!
Everyone's first question is "Will it hurt?" No! Placing your appliance does not hurt at all. In fact, most patients say they did all that worrying for nothing! You will be used to your orthodontic appliance in no time – a lot like breaking in a new pair of shoes. They feel a little funny at first, but before you know it they have become your favorite pair and you hardly notice them.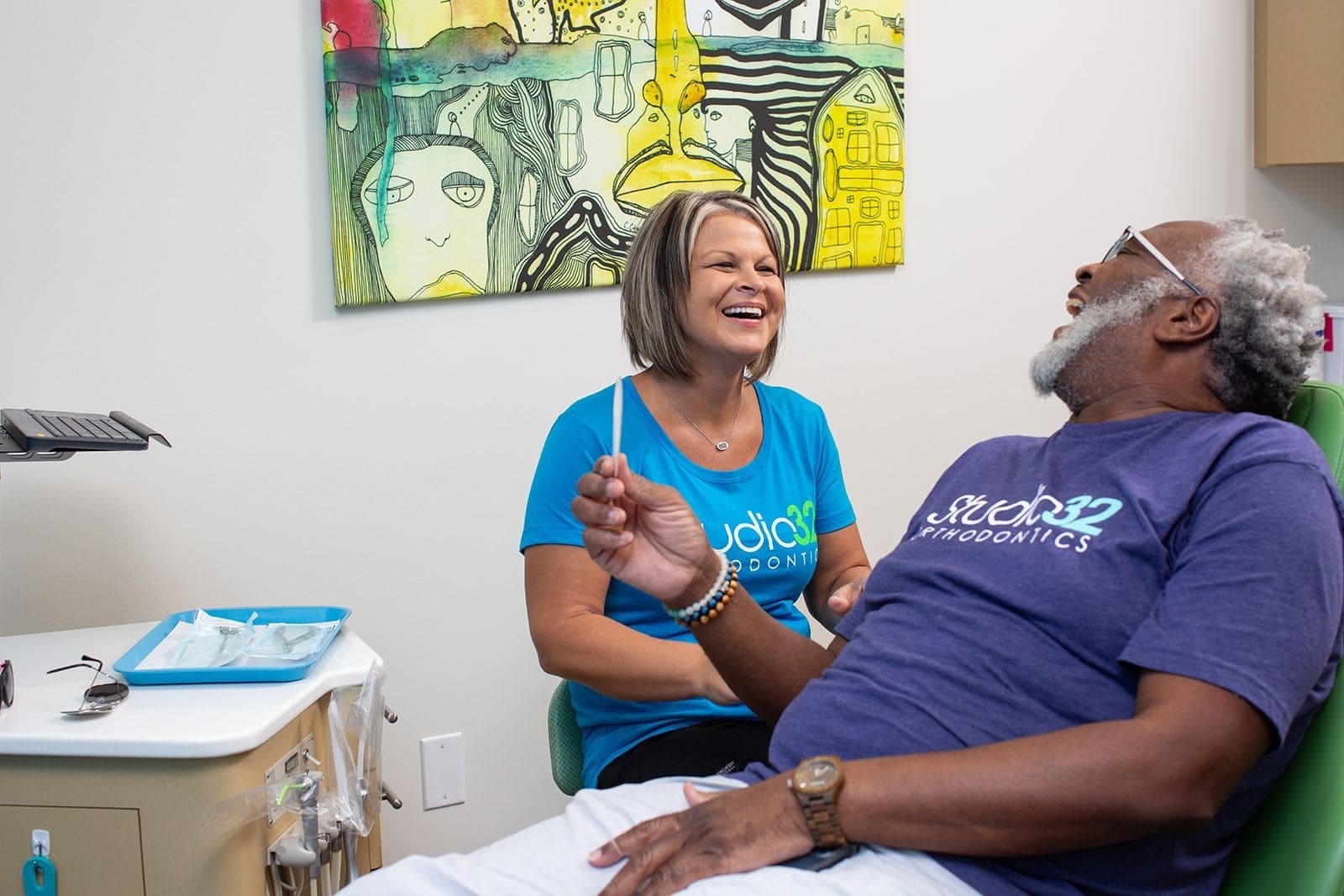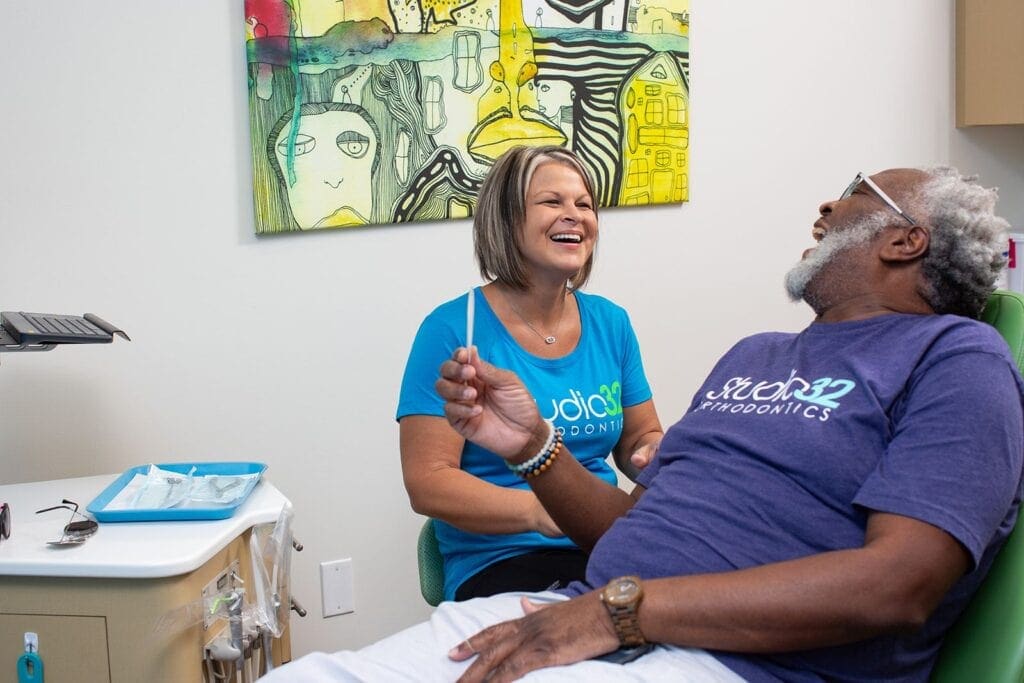 Regular Appointments
Visiting the orthodontist about every four to eight weeks is an important part of your orthodontic treatment. Our practice will work with you to make sure that your appointments are as convenient as possible. When scheduling appointments, please let us know what days and times work best for you.
We understand that "life happens"! If you're running late or need to reschedule, please let us know and we will do everything we can to accommodate you. Don't forget you can earn lots of points in our Reward Program by keeping your appointments and arriving on time.  
For those of you who want to finish with braces ASAP, study after study reveals that the two most important factors to finishing ortho treatment on time, or ahead of schedule, are regular appointments and excellent oral hygiene. So…. be here and brush well!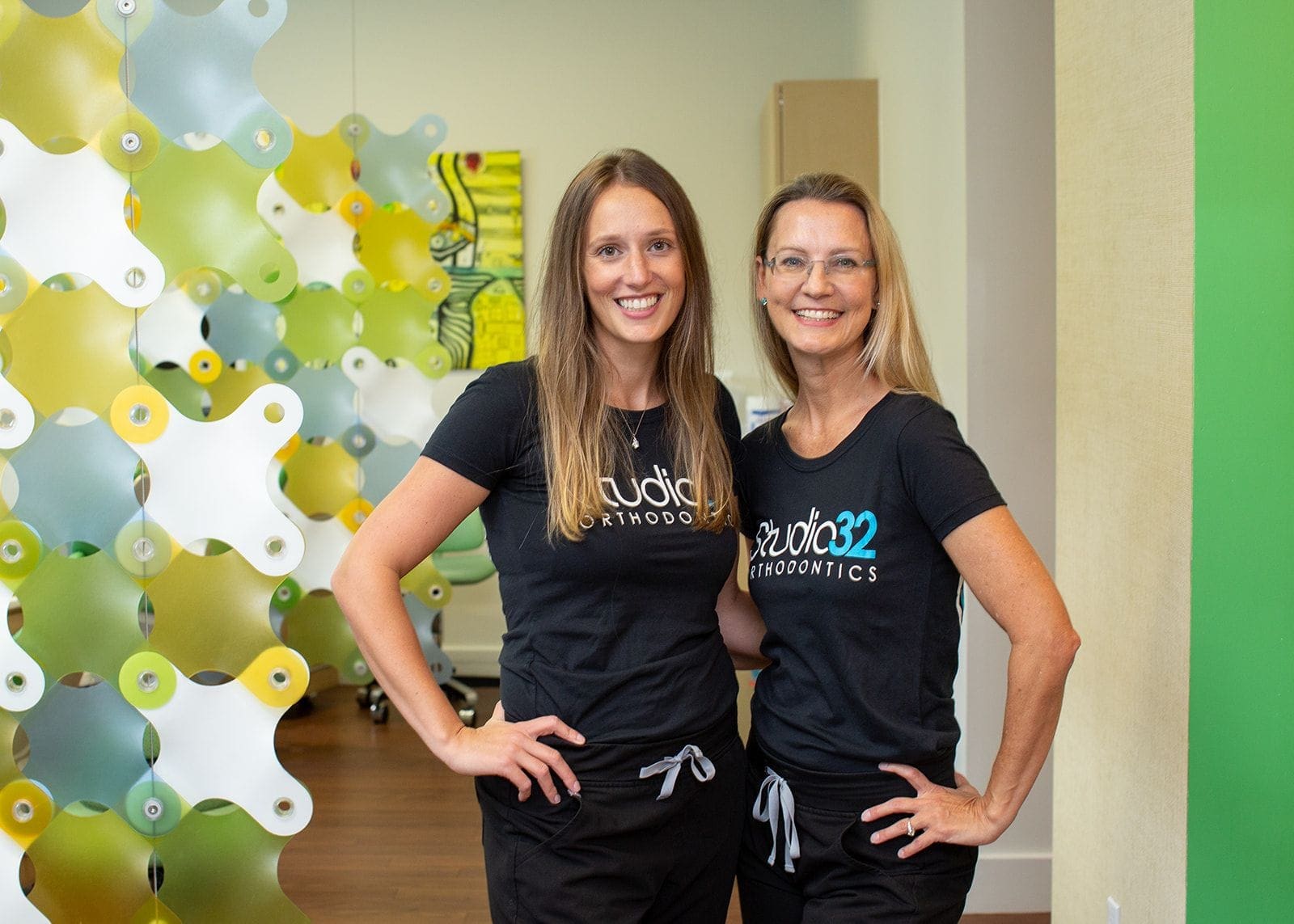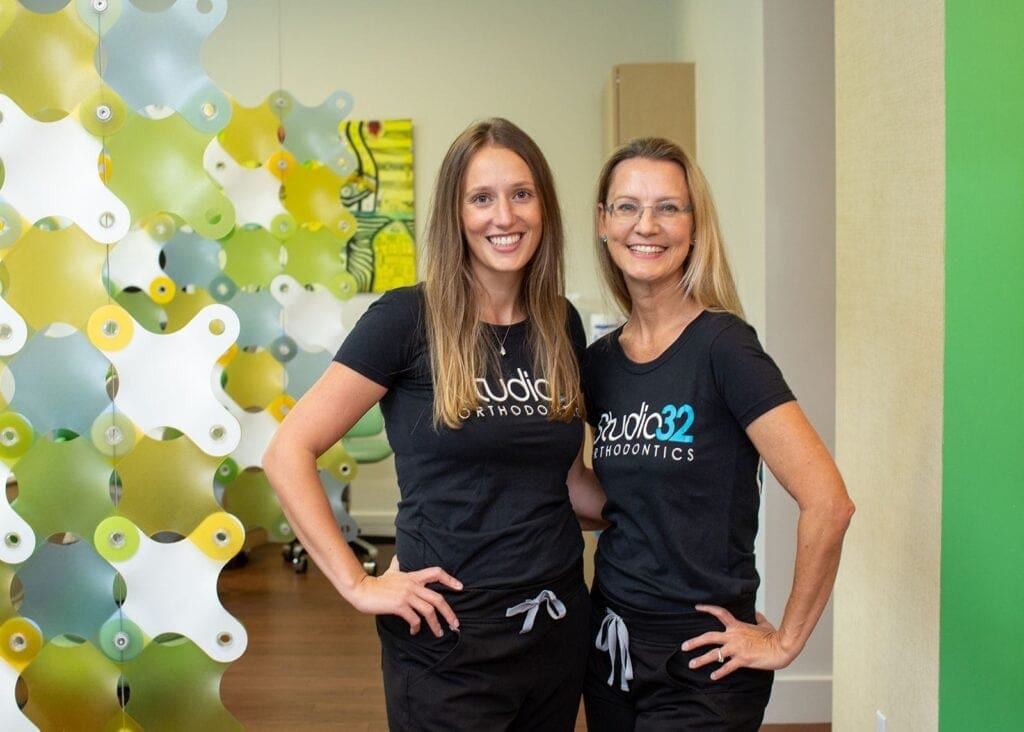 Your Dentist – Your Friend
During your orthodontic treatment, it is very important that you continue to visit your family dentist every three to six months for teeth cleanings and routine dental checkups. If extra dental care is needed, we will be happy to coordinate with your dentist to make sure that you receive the best care possible. Together with your dentist, we will actively encourage good oral hygiene to make sure teeth stay healthy during orthodontic treatment and a truly beautiful smile can be achieved.