Many adults are self-conscious about their teeth and feel helpless about the situation. Fortunately, there is a solution that can make you feel more confident about your smile. Invisalign for adults is a comprehensive orthodontic treatment that will have you proudly smiling for pictures and showing off your pearly whites both during and after treatment! 
At Studio32 Orthodontics, our goal is to straighten your smile while improving your self-esteem and confidence.
Why Should I Get Invisalign as an Adult?
Adults can benefit from Invisalign treatments just as much as children and teens. There are several reasons you may want to get braces as an adult. Maybe you had braces as a kid and forgot to wear your retainer? Maybe you've finally decided to do something about some minor aesthetic issues? Whatever your reason, straightening your smile is an investment in your oral health goals. 
Having a perfectly aligned smile can improve your self-confidence. People with poor dental hygiene or orthodontic issues may tend to hide their smiles. We love seeing our patients smile, and with Invisalign, we know you will love your smile as well. 
In addition, adults with misalignments and other issues may develop further oral health issues. With a correctly aligned bite and teeth, your oral hygiene routine is easier to maintain and you can be sure that your teeth and jaws are functioning as they should.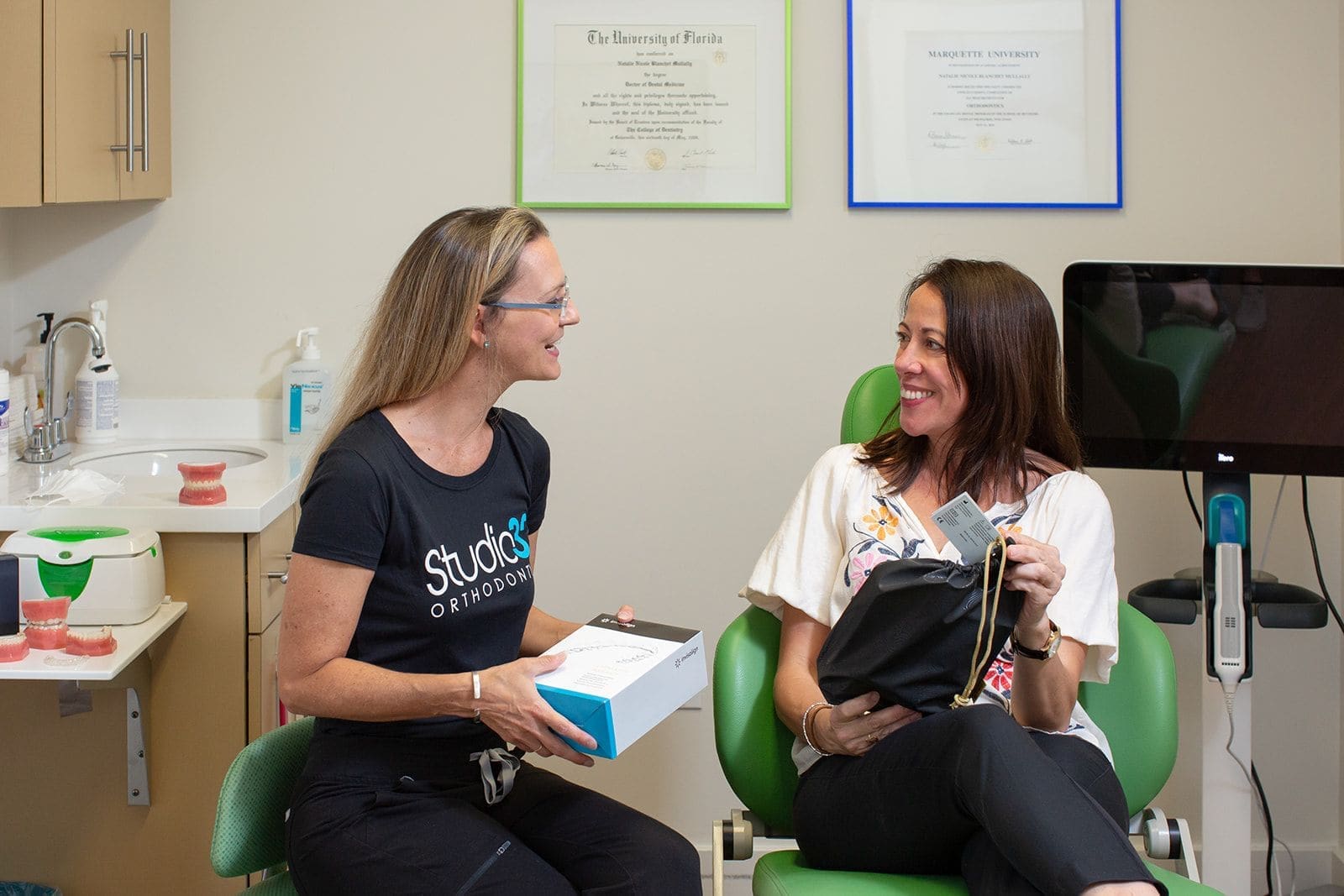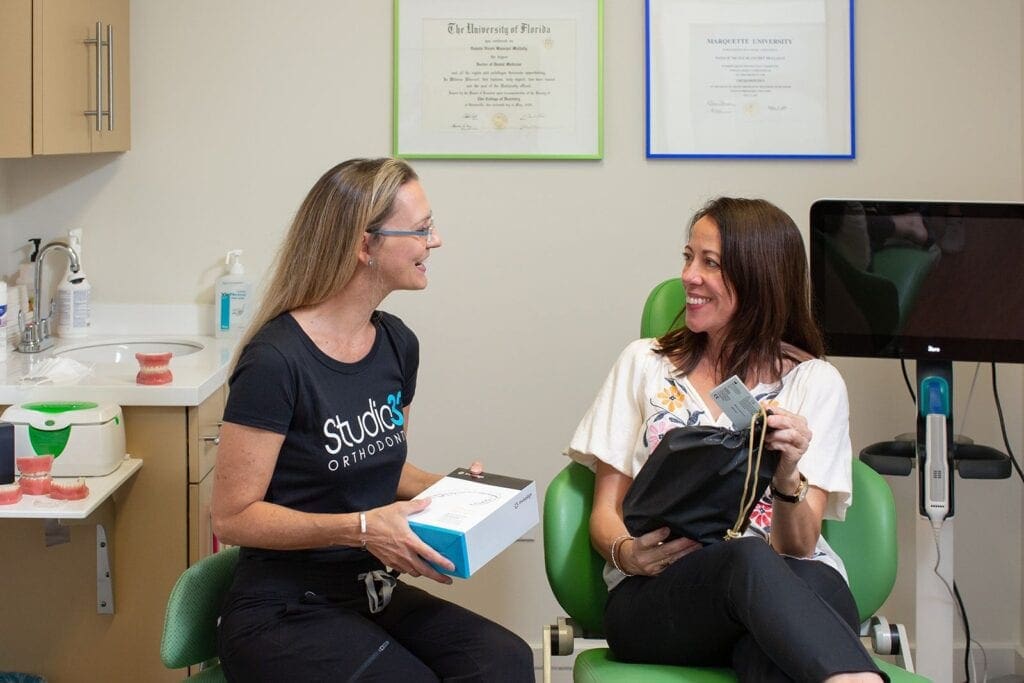 How Will You Start My Treatment Plan?
During your initial consultation with Dr. Mullally or Dr. Olsen, you will learn all about your treatment options in detail, and our team will establish a plan to help you achieve your desired results.
Using iTero digital scanning technology, we will take 3D images of your mouth to create a fully digital impression of your smile. Using this impression, your orthodontist will create a plan for your treatment and design a set of aligners to help accomplish your goals. By capturing all the details in your smile, your aligners will fit perfectly and comfortably.
Once treatment begins, you will move into a new set of aligners every two weeks. Each set of aligners will bring you closer to your desired smile by gradually shifting your teeth into the correct position. Because you change the aligners out on your own, you will have fewer and shorter appointments to fit into your busy schedule.
How Long Will My Treatment Take?
Whether you receive Invisalign treatment as a teenager or an adult, your treatment time can vary based on several factors. These variables can include your lifestyle habits and the severity of the issues needing correction. Those with minor aesthetic issues could complete treatment within 6 months to a year, whereas those with more severe alignments could take up to 2 years to complete. Additionally, failing to wear your aligners as prescribed could result in delayed treatment times, so it's important to continuously wear your aligners for 20-22 hours each day. 
Our Gainesville, Florida Orthodontic Office
We know that visiting the orthodontist's office may have an unpleasant stigma for some, and you may feel anxious about starting treatment as an adult. Setting the stage for a positive experience can go a long way toward alleviating these concerns.
Our job is to make our office a location where people feel comfortable, allowing patients to relax and feel more at ease while receiving the necessary treatment. We use only the most advanced technology, allowing you to focus on the results you will get from your aligners.