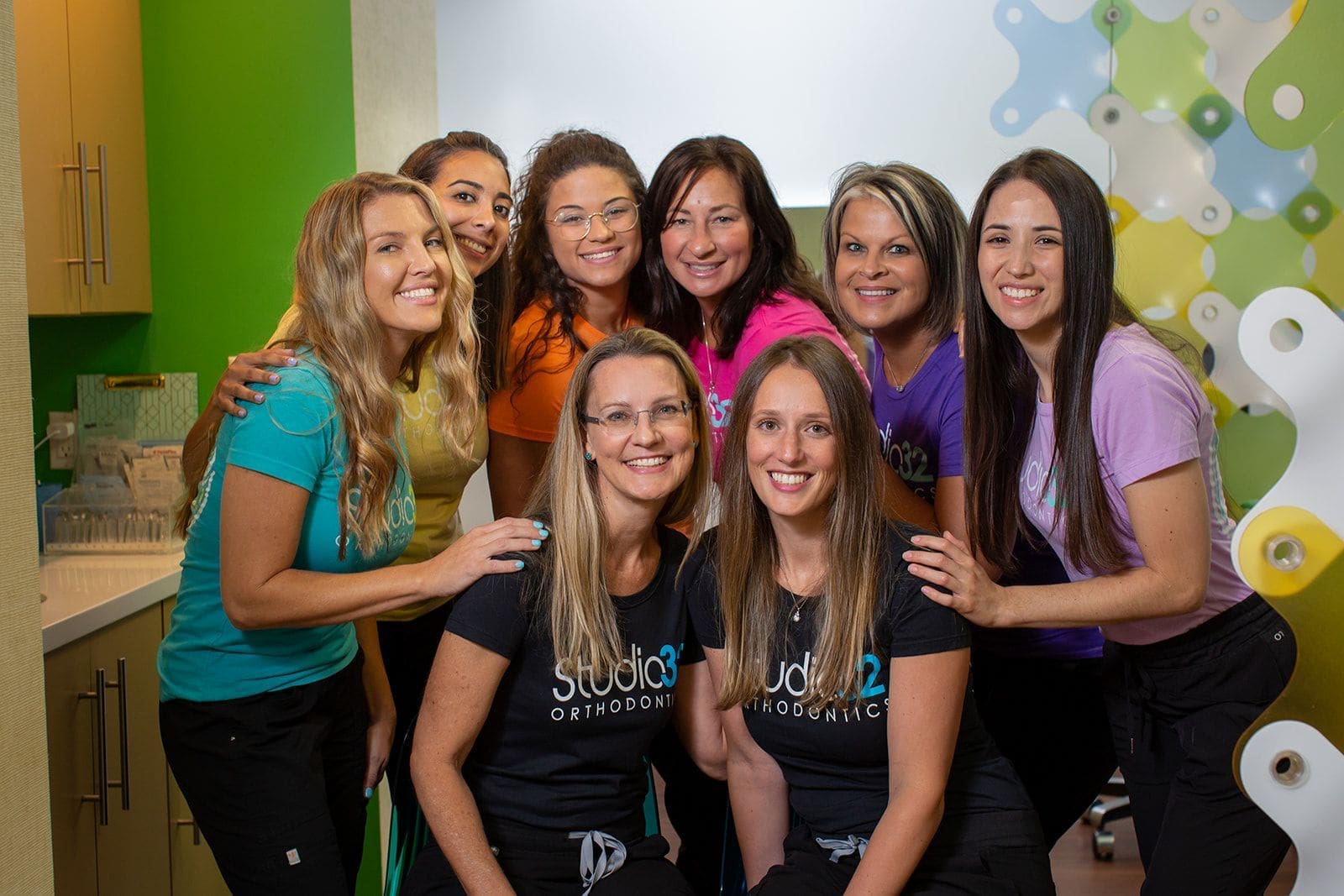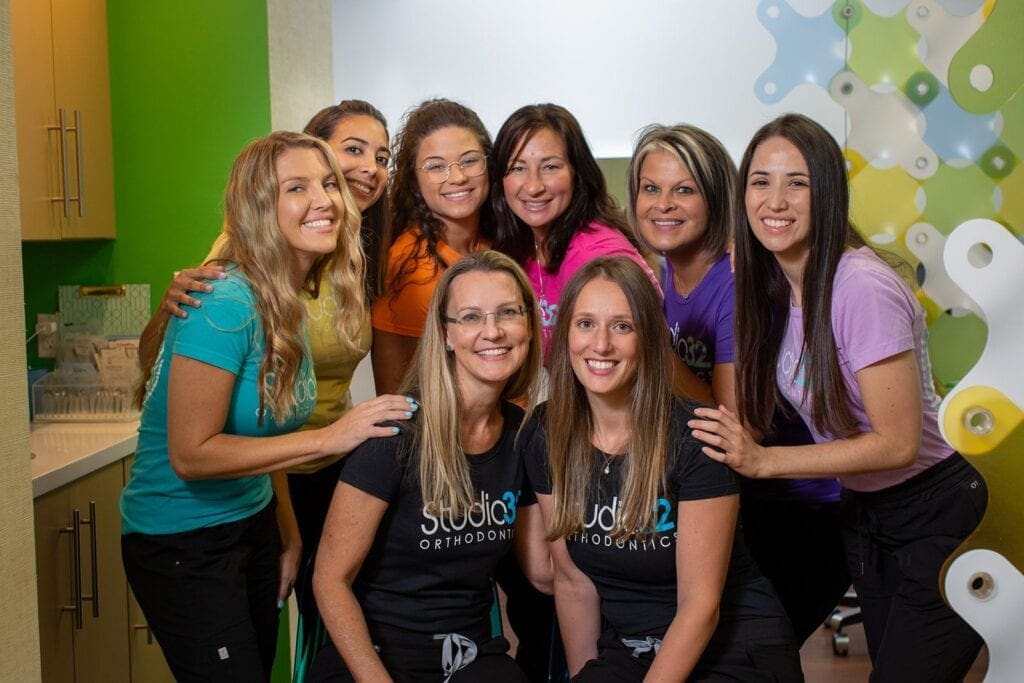 Why Choose Studio32 Orthodontics?
We absolutely love seeing the bright, shining smiles from our patients, and our goal is to make sure you love your smile as well! Our entire team is genuinely committed to providing each patient with the best orthodontic treatment available. Our orthodontists, Dr. Mullally and Dr. Olsen, take time to interview each patient and present their recommended treatments in detail so that our patients feel completely confident in their treatment from beginning to end. We take a conservative approach to orthodontics, doing only the treatment that is necessary so you can rest assured knowing that we have our patients' best interests in mind. We also actively encourage good oral hygiene to make sure teeth stay healthy during orthodontic treatment and a truly beautiful smile can be achieved.
Did you know we are women-owned and run? Serving our amazing community is what the foundation of Studio32 Orthodontics was built on and each of our team members strives to serve our patients at the highest level. Both Dr. Mullally and Dr. Olsen love the energy and people in the Gainsville community and are proud to serve as your local authority on all things orthodontics.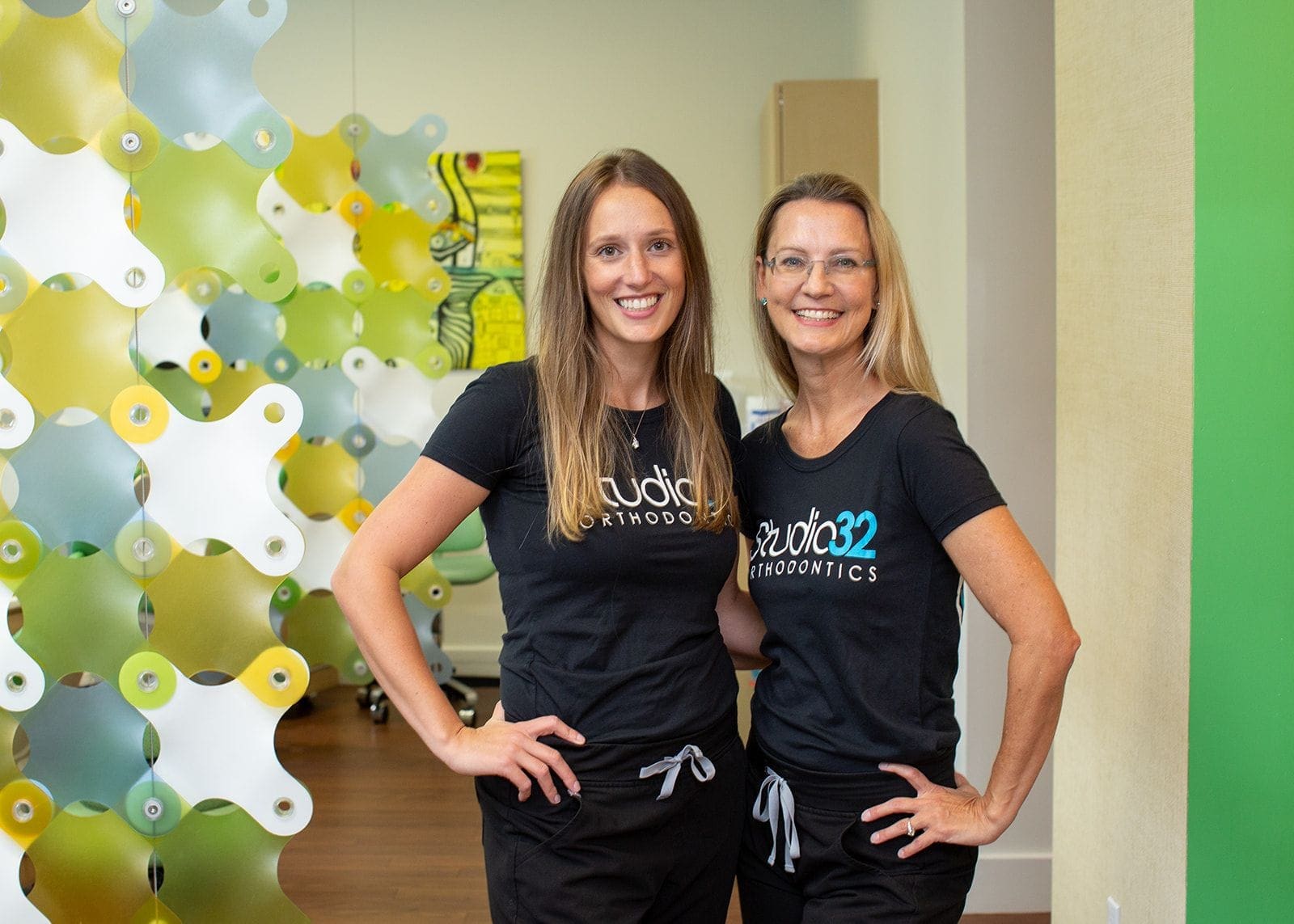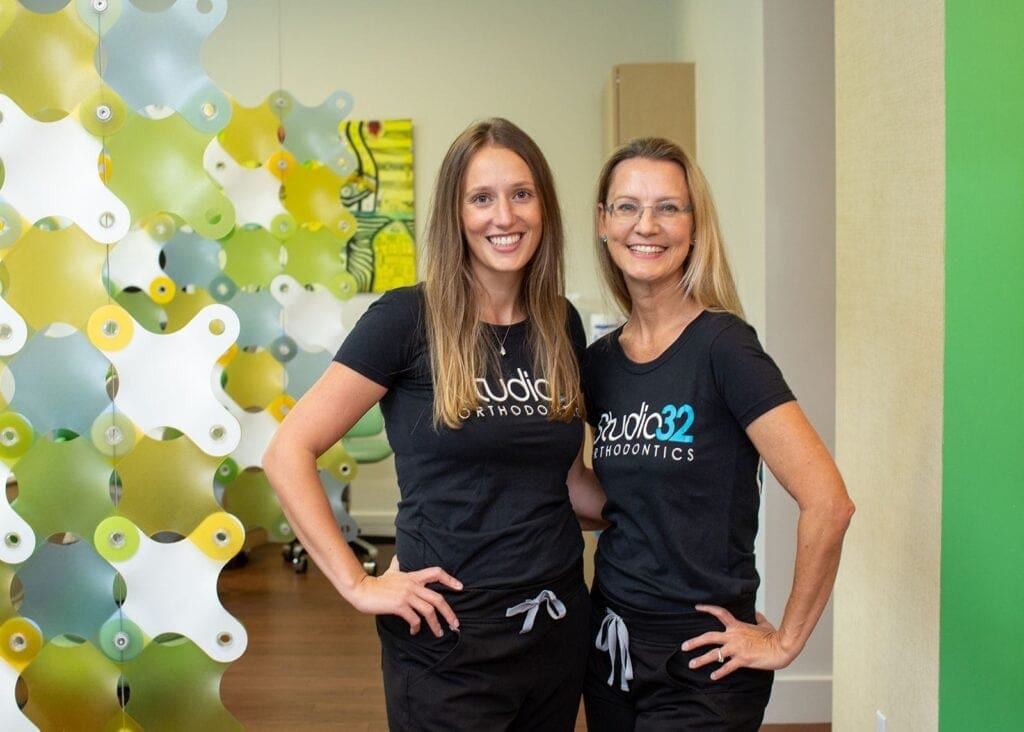 Gainesville Orthodontists Who Really Care
At Studio32 Orthodontics, we have two experienced orthodontists to serve you best. However, you will see one orthodontist throughout treatment to ensure that your experience is specialized just for you. Both Dr. Mullally and Dr. Olsen will patiently listen to all of your concerns, answer any questions, and always love to hear your stories about what's going on in life. Our team is known for being fun and personable because to us, our patients are like family!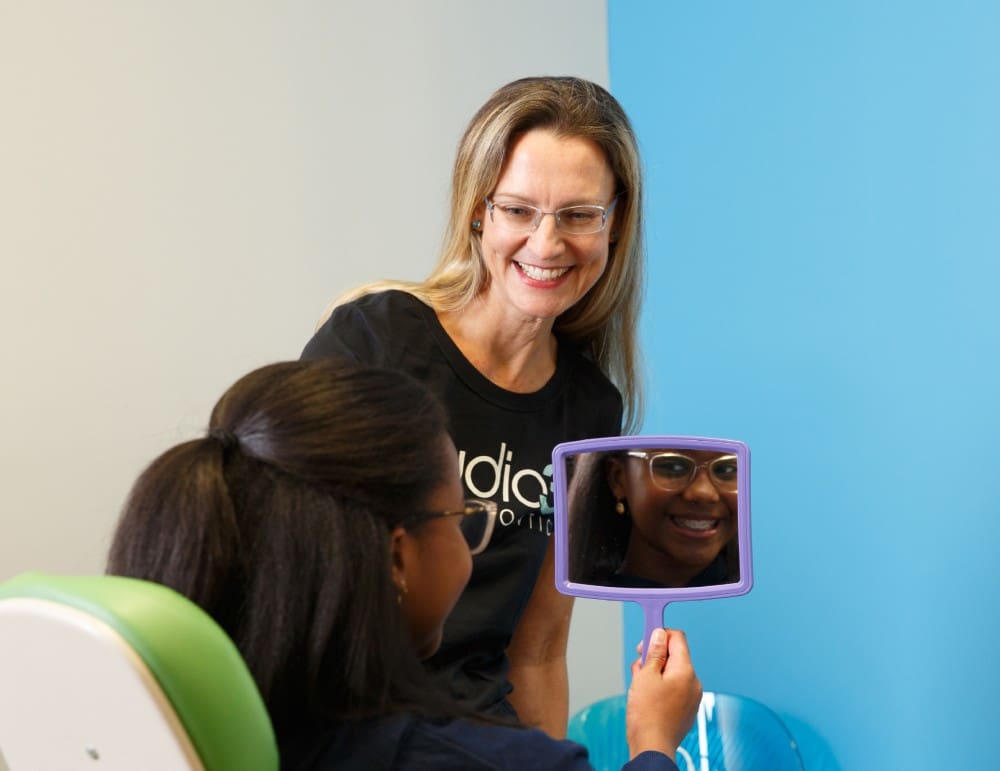 Fun & Friendly Office
At Studio32, our patients are number one! We have a high-tech, fully digital office and take advantage of the latest developments in the field that are tested and proven to be effective. Our office has been designed to provide our patients with a fun and relaxing environment. We even have a kids' area for entertaining the little ones and a games area for older patients while they wait.
Patients can take part in our Rewards Program to earn awesome prizes during treatment and our Kids Crew keeps our youngest members excited about their dental health and actively looking forward to their time in braces. Our office has ongoing contests and events for everyone!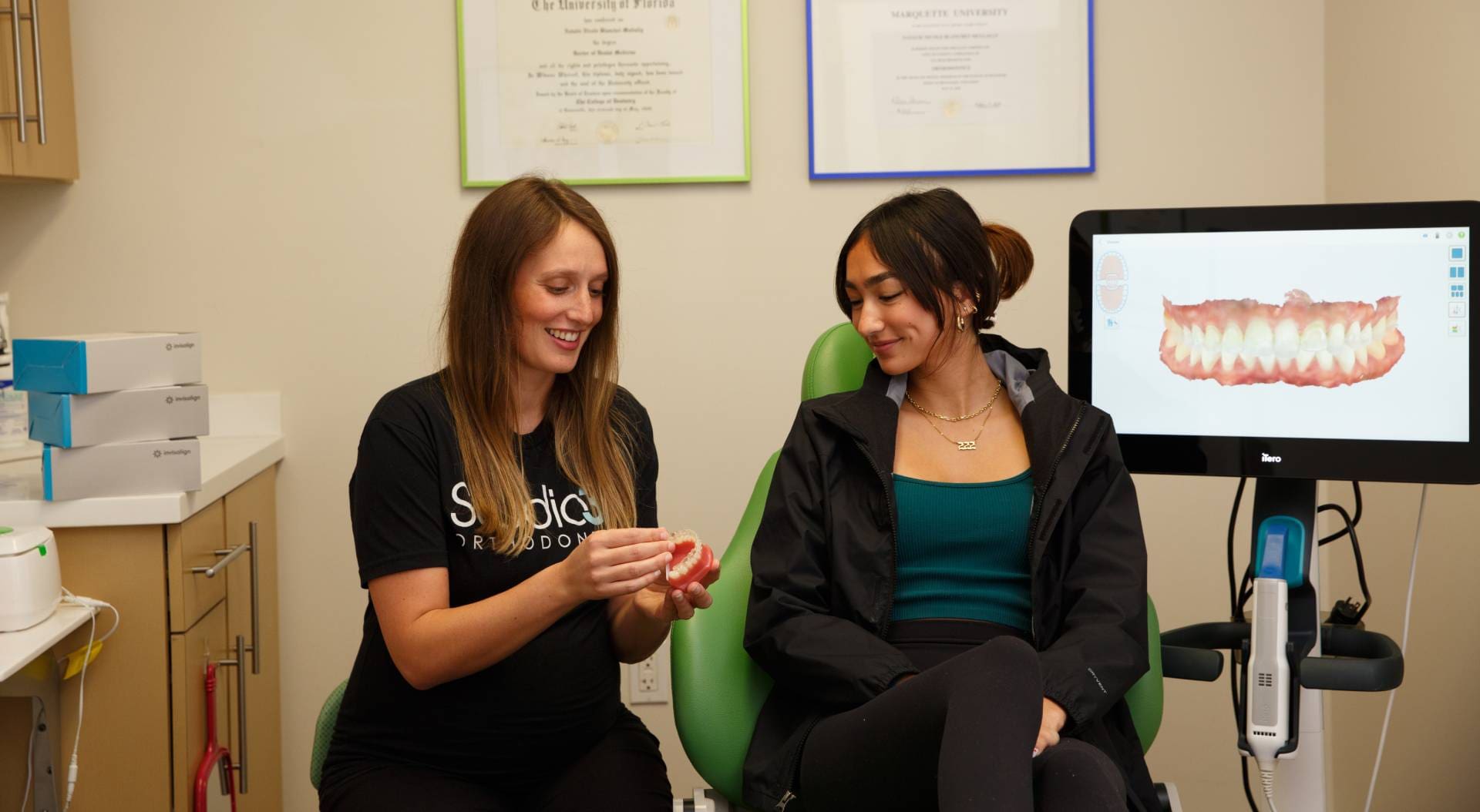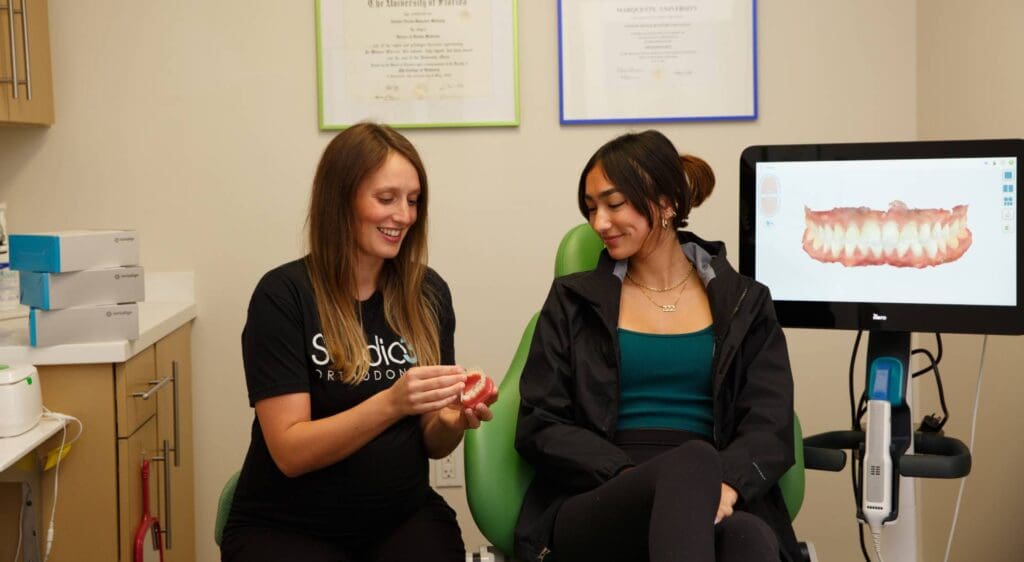 Flexible Hours
Our front office staff works with patients to find times that fit with their schedules. We have flexible hours of operation including early morning and evening hours. We take advantage of many developments in the field, which often allows us to cut down treatment time. This means that patients spend less time in our office and more time out and about doing the things that make them smile most.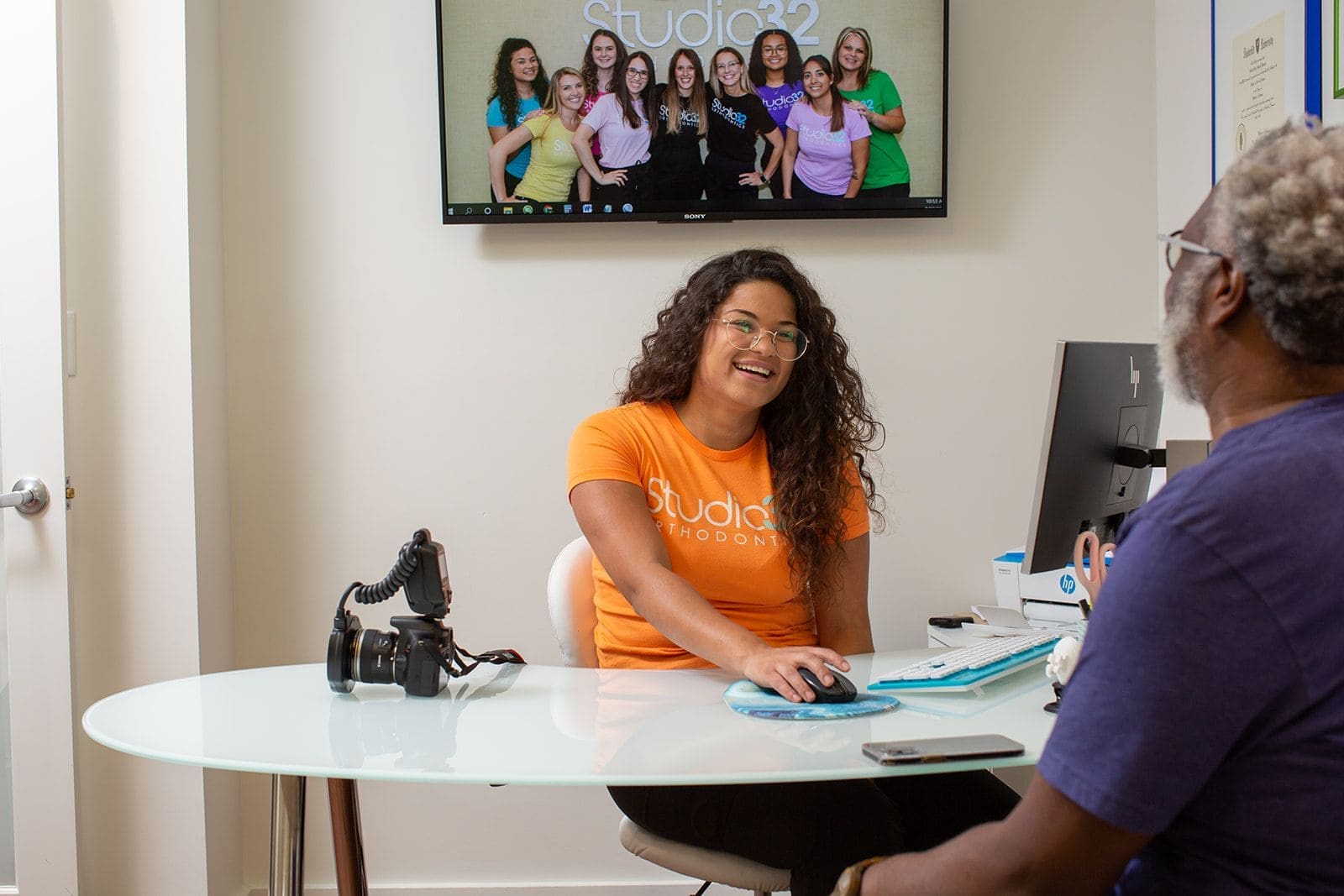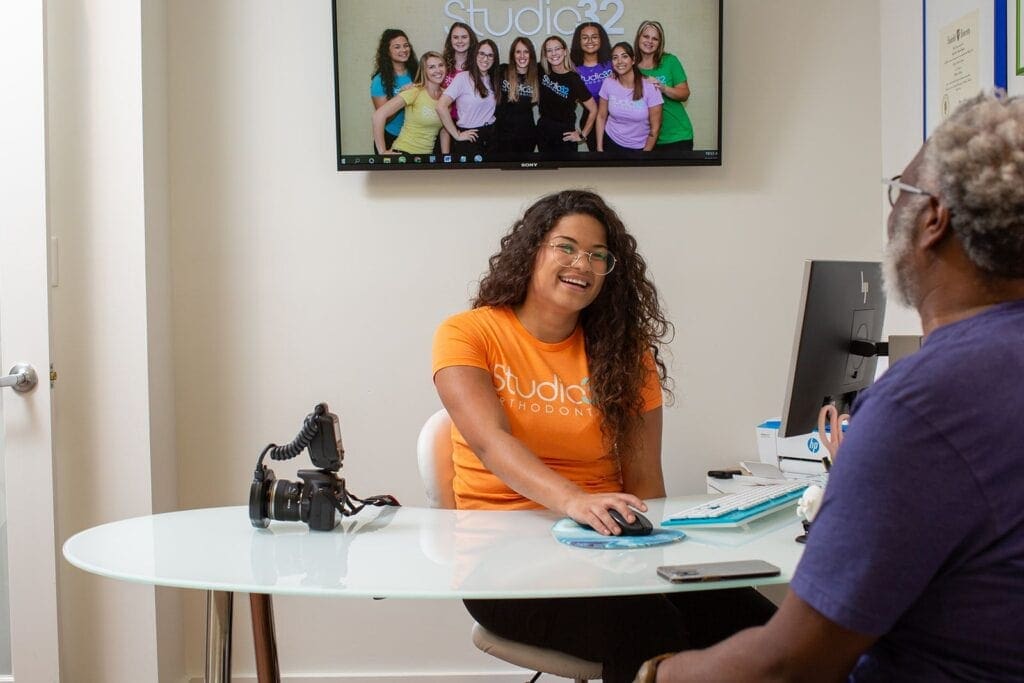 Affordable Care
We firmly believe that everyone deserves to have a beautiful smile and everyone should have access to the highest quality of care available, whatever their financial situation. We accept most insurance plans, keep low, competitive prices on our treatments, and offer flexible financing options. With any of our customized treatment plans, we will work with you to find a financial arrangement that doesn't leave you feeling uncomfortable about your investment in your smile.