Research shows that many teenagers have a tendency to be insecure about their smiles. While insecurities at this age are common, it does not mean that teens should go on hiding their smiles. 
At Studio32 Orthodontics, we offer Invisalign for teens. If you are ready to achieve a straighter smile, contact our Gainesville office today to schedule a consultation.
Benefits of Invisalign for Teens
Invisalign for teens offers young adult patients several benefits while helping them achieve straighter and healthier smiles.
Live Your Normal Life
A benefit of Invisalign for teens is that clear aligners allow them to continue eating whatever they want and not worry about the effect it will have on their orthodontic treatment. Additionally, the aligners are clear and discreet, so many of your friends may not even realize you are wearing them! We customize clear aligners to fit the unique layout of your teen's teeth, so they are comfortable and barely noticeable. As a result, teens can avoid feeling self-conscious about the way their teeth look when receiving treatment. 
Comfortability
Invisalign is comfortable for most patients because it is removable, has no brackets, and does not limit your diet. In addition, the aligners consist of a flexible plastic material that is less likely to irritate your mouth or cause discomfort.
Some people may experience a short-term adjustment period after wearing the aligners. However, this discomfort is normal and will pass quickly. Your teen will soon adapt to the aligners and find them comfortable to wear.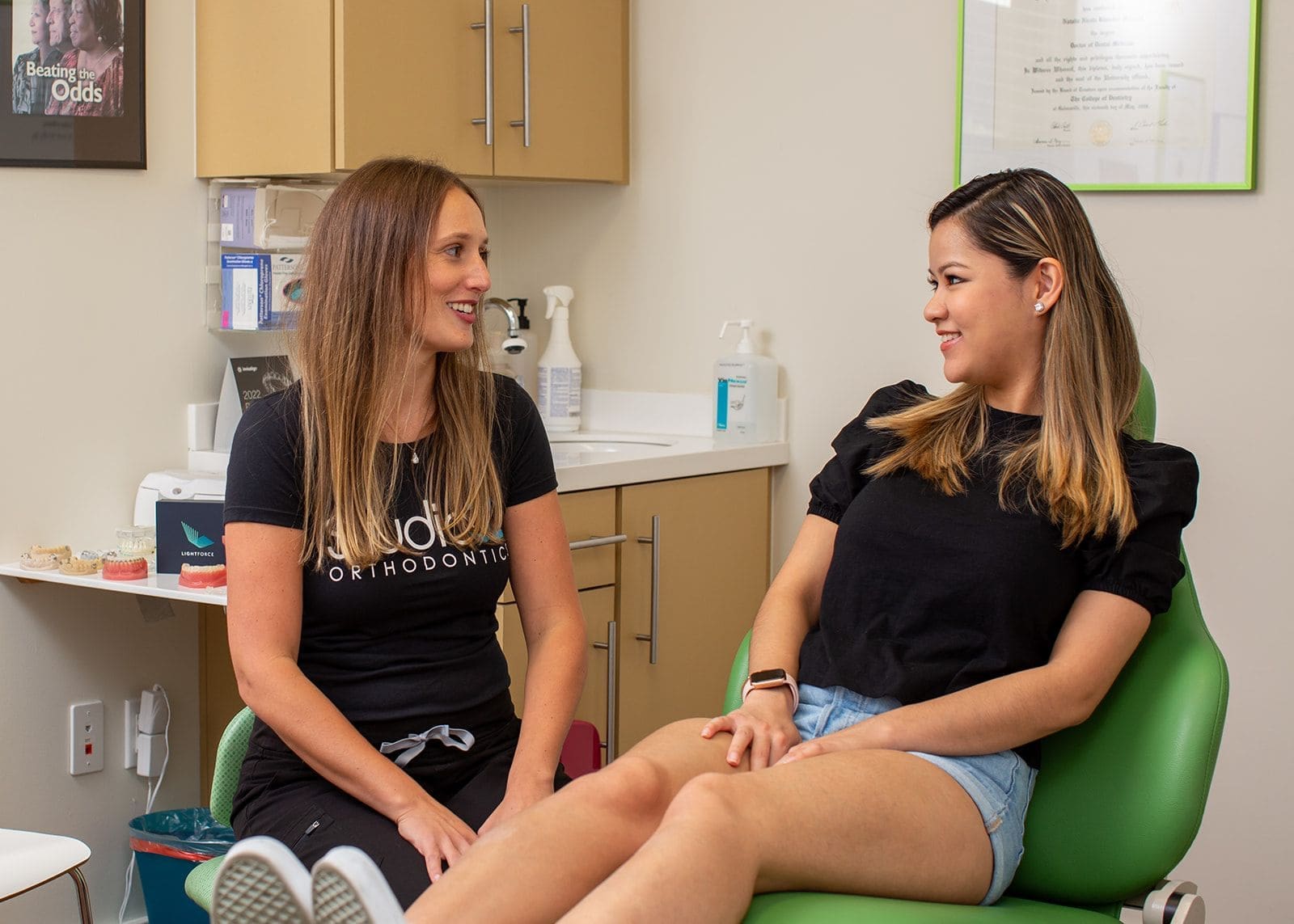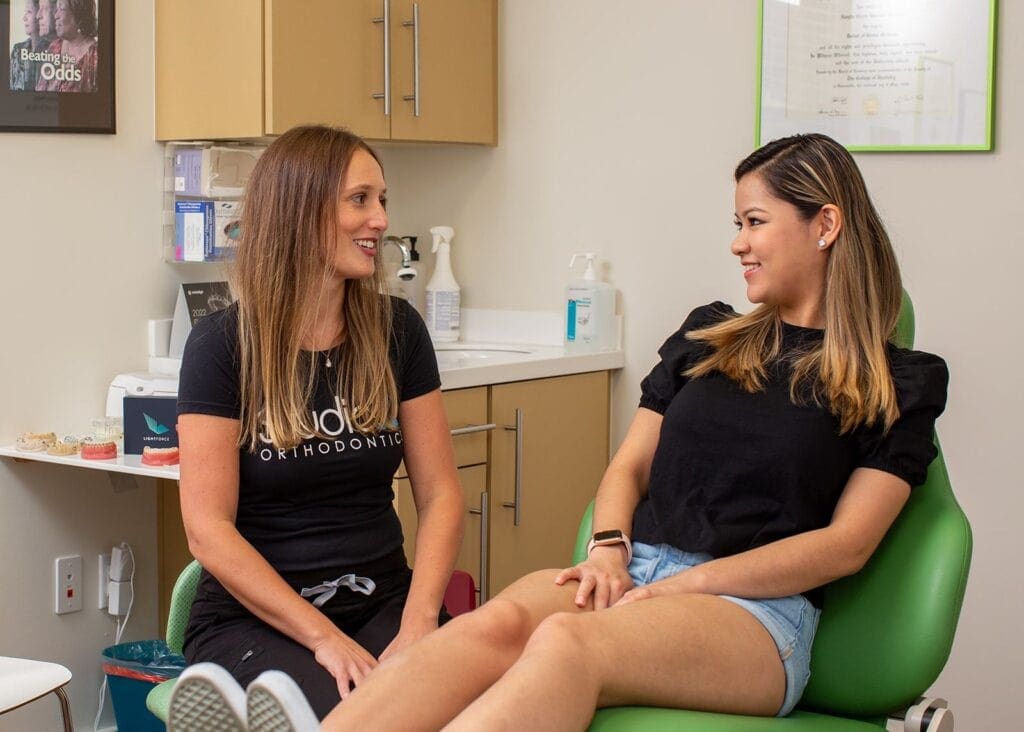 The Invisalign Process
We begin treatment by scanning your teen's mouth and creating a 3D model of it using iTero digital scanning technology. This scan allows us to preview the results of the Invisalign treatment and is used to create sets of aligners that will work to gently correct your smile. Using the 3D model, we then create the sets of clear aligners that will fit perfectly over your teen's teeth.
Aligners exert continuous pressure to move teeth into the proper position. Your teen will move into a new set of aligners every couple of weeks to achieve a straighter smile.
Your teen must wear their aligners for at least 20 to22 hours each day for the most effective results. Their teeth will gradually move into place for the perfect smile if they wear their aligners consistently. If you take your aligners out of your mouth for long periods, you risk having your permanent teeth start to shift back to their original positions.
Enjoy Your Favorite Activities with Invisalign
Since Invisalign aligners don't have brackets and wires, they are easily removable, so there are no food restrictions during treatment.
Clear aligners are also comfortable to wear. If your teen plays sports, they can wear their aligners during games and practice. However, if they prefer to remove their orthodontic treatment during games, they can do that too as long as they put them back in soon after. We do recommend a mouthguard for those playing contact sports. 
We Want to Help Improve Your Smile
Dr. Mullally and our team understand that orthodontic treatment is often essential for your teen's development. We commit ourselves to help teenagers have a positive orthodontic experience. That is why we offer a relaxing atmosphere where patients feel comfortable during their appointments.